What To Expect
From start to finish, we promise the best services in the area.
Once you've decided to install a new hardwood floor or need maintenance done on your existing wood floor, we'll keep you informed during each step of the ordering and installation process.
---
If it's been determined whether wood or laminate floors are the best option for your home or business, we'll send one of our flooring experts to you to talk about your options and give you a free estimate. If you have a flooring type already picked out, let us know when you call. Our experts will talk with you to determine the best flooring type and color that suits the lifestyle of your home or the personality of your business.
We'll tell you what you will need to do in order prepare the site for our services, which can include removing all furnishings.
---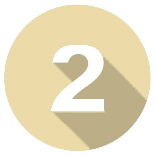 Whether we're installing, sanding or repairing your floor, be prepared for a bit of noise.. We also ask that you remove any items that you wish to keep dust-free away from the area. Although we use a dust containment system, some dust could escape..
We'll then let you know how long you need to stay off of your new floor before you can start moving your furniture back.
---
As a result of our more than 30 years of combined experience installing and maintaining residential and commercial flooring helping clients achieve the best look for their homes and businesses, we have garnered top marks in customer satisfaction.
---
Call us today to take advantage of our free estimate. We guarantee quality service and do not require any payment up front.